Kim Kardashian, Kendall Jenner, and Kylie Jenner stepped out in New York City on Monday. Seen filming at the Metropolitan Museum of Art, Kim and Kendall are featured in the movie Ocean's Eight. The movie will be one of the hottest films when released in 2018. The cast list is quite achieved; Sandra Bullock, Cate Blanchett, Rihanna, Anne Hathaway, Sarah Paulson, Helena Bonham Carter, Mindy Kaling, and Dakota Fanning will star in the film. Additionally, Vogue editor in chief Anna Wintour and designers Zac Posen and Alexander Wang have been seen near the set. Rumor has it they may make a cameo as well.
This will be the fourth Ocean's film in the past 17 years (which strangely is after Ocean's Eleven, Twelve, and Thirteen). A fictional gala that takes place at the Met will feature the reality stars. The storyline follows a jewel-heist. As of now, we're unsure if the fictional robbery directly involves Kim.
Kendall Jenner rocked an elegant wedding gown for her cameo. Designed by Elie Saab for her Spring/Summer 2016 Haute Couture collection, it's total wedding dress goals. Complete with a macrame embroidery, the Victorian gown is nothing short of breathtaking (especially on Kendall). Furthermore, Kim stepped out in a similar theme. She was donned in a Givenchy dress that left little to the imagination. In fact, the dress resembled her gown worn to the 2015 Met Gala.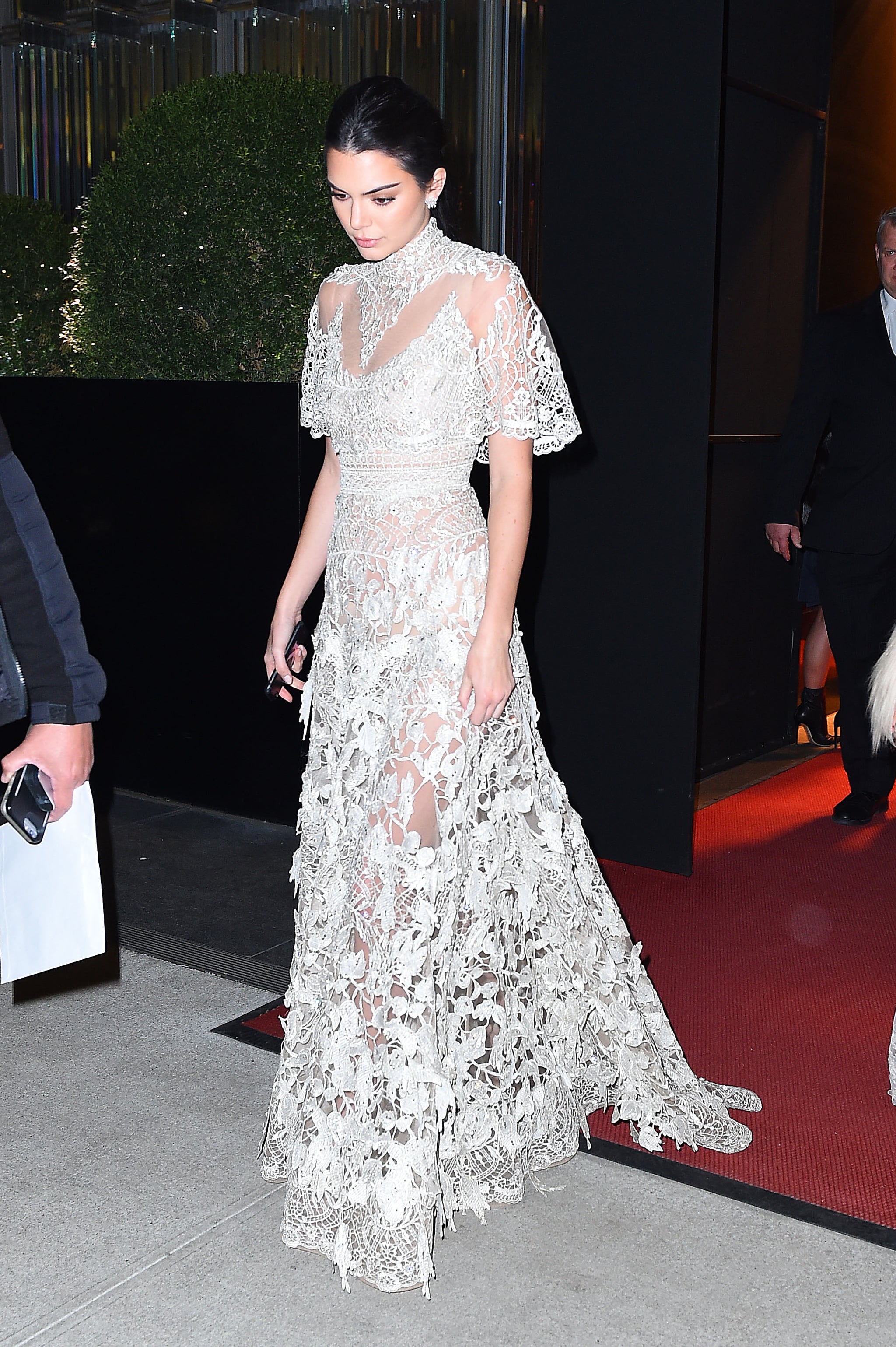 All this comes following Kim Kardashian's return to social media three months after the robbery at gunpoint in Paris. She's back and better than ever. In fact, last week, she was in Dubai. She's been active on her Twitter and Instagram, so our news feeds are officially complete. We are glad she's back in the public eye again.
The film Ocean's Eight will hit the theaters on June 8th, 2018.
Featured Image via Wikimedia